Your investment portfolio matters and is designed to not only benefit you as an investor, but also provide the companies you are investing in with the capital they need to support their business operations. The problem is, many companies have been pressured by the public to pursue agendas many investors do not agree with, leading those investors to feel like they are not in control of their financial wealth. That's why at Aquinas Wealth Advisors, we have created the faith and financial score — to help investors discover where their investments are going and how well those investments align with their faith. If you are wondering how we score each of our clients, here is our process and why you can trust it.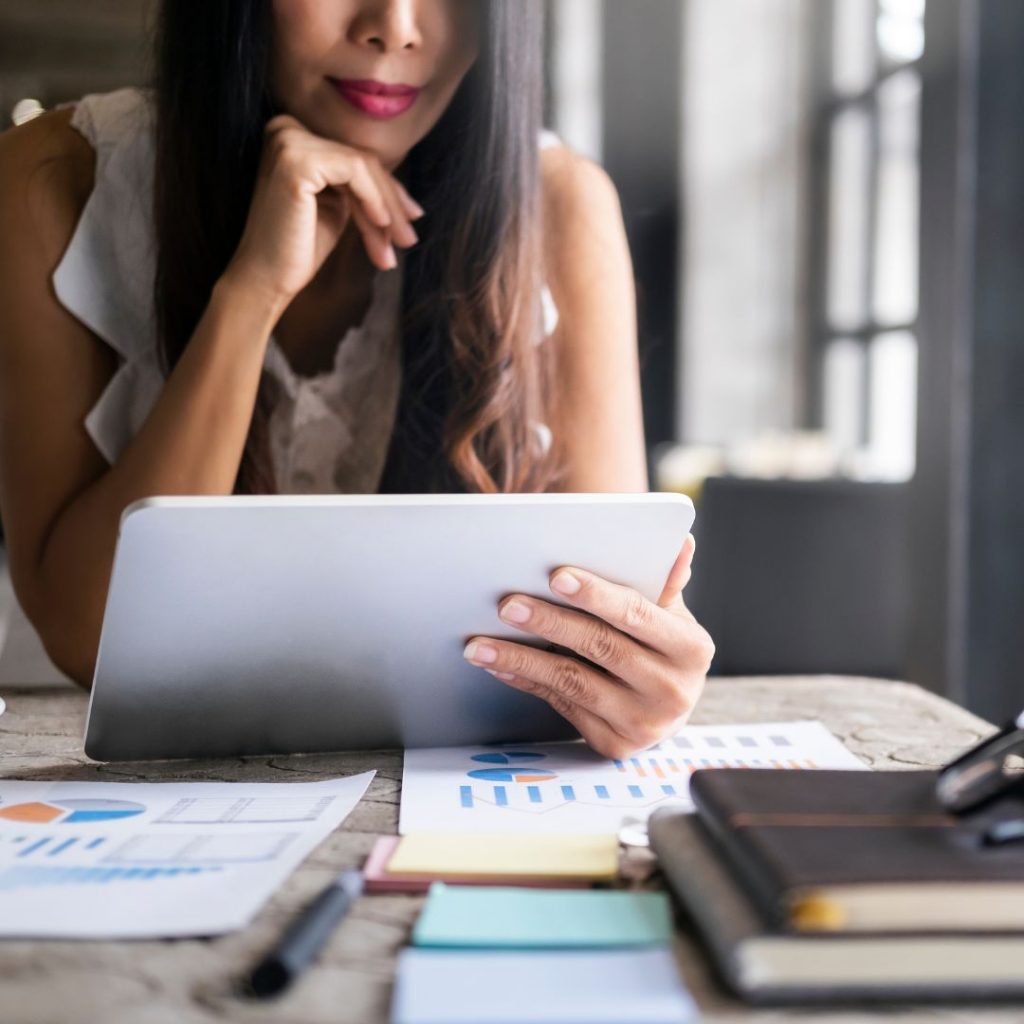 Designed to be Simple
At Aquinas Wealth Advisors, we have committed to helping you discover the moral health of your investments. Getting started is as easy as creating an account with Aquinas, because that's exactly what you do. To get started, visit our faith and finance score page. Once you are there, you will be asked to create an account and input some of your financial information including your 401k, personal, and other investments. From there, our award-winning algorithm will run the numbers and create for you a private, secure, and accurate depiction of how well your investment portfolio aligns with your faith.
Evaluate Your Current Stock Ownership
At Aquinas Wealth Advisors, we don't leave any stone unturned. Our evaluation is thorough and complete — giving you a reliable score and helping you to make educated, faith-based investing decisions. When you create an account with us, you are able to input all of the data surrounding your investments, which stocks you are invested in, how those investments are performing, and how those companies align with your faith in Jesus. This includes 401ks, IRAs, brokerage accounts, and other sources of investing. So, no matter where you are invested, you can trust you are getting a reliable score no matter the circumstances.
We Test Your Stock Ownership
When you are inputting data into our secure system, we are evaluating a number of different factors when it comes to your investment portfolio. Faith-based investing takes a lot of attention to detail, and that's what we aim to provide for our clients. We take in data like overall investment success, the social standing of your investments, company values, and a wide variety of other factors to present you with your faith and financial score. For more information about our data intake and award-winning algorithm, reach out to one of our faith-based investment advisors today!
Our Method is Tried and True
At Aquinas Wealth Advisors, we are committed to providing our clients with corporate transparency — revealing the goals and values of their investments. With years of experience in the financial industry and an award-winning and nationally recognized program, you can trust that Aquinas Wealth is providing you with data and investment portfolio analysis you can trust. If you are looking for reliable analysis when it comes to the morality of your investments and how well they align with your Christian faith, start your faith-based investment journey today with Aquinas Wealth Advisors.
Your faith and financial score is a reliable report of how well your investing aligns with your faith-based values. If you are wondering about the moral reliability of your investments and curious about the social agenda the companies you invest in are pursuing, it is our goal to provide you with transparency — helping you to base your investment portfolio off of your Christian beliefs. If you are wanting to find out how well your investments align with your beliefs as a Catholic, get your faith and financial score today! For sound, faith-based financial advice, reach out to one of our incredible advisors today.